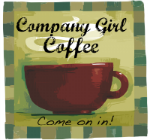 Come on in!  Today we're having Hot Spiced Tea.  Grab a cup!   This week I was determined to stay caught up with Home Sanctuary.  Thankfully, Rachel Anne blessed us with some easy days.  Yesterday's involved lighting a Christmas candle.  While I often have a candle lit, yesterday I had a daughter home, not feeling well, so lit scented candles in the rooms we were in, had a nice fire going, and just enjoyed the ambiance the combination offered.  As the other girls got home from school, the first thing they said was, "The house smells so good!"  The sense of smell is so important and many of my favorite childhood memories go back to various scents.  (OK, in all honestly, most of these are food related, but that's another issue!)  I hope my daughters remember things like walking into a home that smells of cinnamon and cloves. 
Remember the reason for the season.  JESUS!
Have a very blessed and peaceful week.
Cheryl